The sensible four "BLUE" men have returned.
As CNBLUE makes their hot comeback with 'Hey You' after a year, they have garnered a lot of attention. After the MV of 'Hey You' was revealed on 26th, it hit the 50,000 views that further proves the support and attention from international fans. Replaying the 4 minutes and 10 seconds length MV is not enough for fans so that Sports Hankook will reveal their MV behind the scenes still photos. Let's be mesmerized by CNBLUE's magic-like exclusive pictorial.
* * *


#Can you feel our charisma?
Upon the request of the staff, members made some dignified poses.
Here comes the four men with full force, without any smile.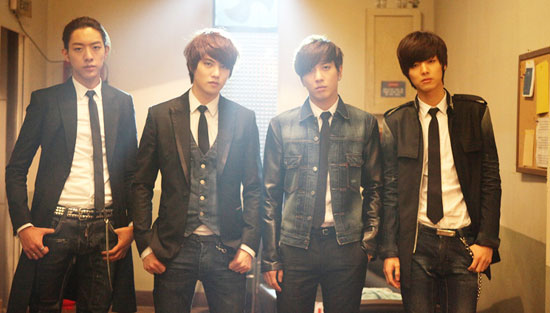 * * *


# It's monitoring time!
"Did it come out nicely?" Members are looking at the video taken a while ago and all are showing curiosity.
It is refreshing to see the boys' facial expressions full of curiosity.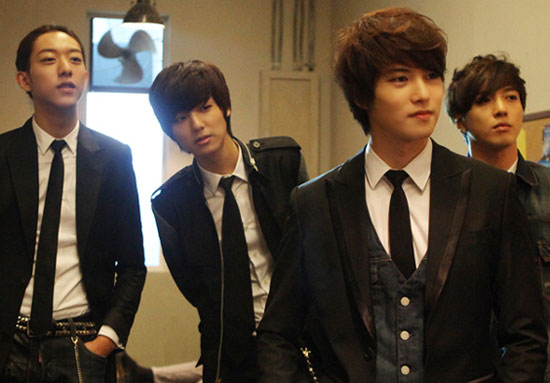 * * *


# Lonesome Jungshin chingu
Bassist Lee Jungshin plays bass to relieve his boredom during filming.
As he braids his hair back beautifully and plays his bass lonesomely, he looks just like a hero in a movie.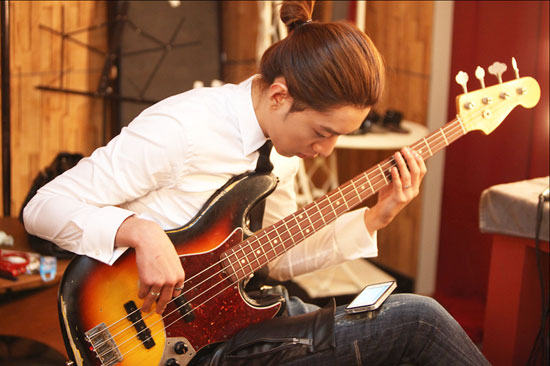 * * *


# Breaktime
The members chitchat in backstage. Jung Yonghwa leads the discussion.
Even though they stayed up the whole night for the MV shooting, they forget about their tiredness and continued to talk.